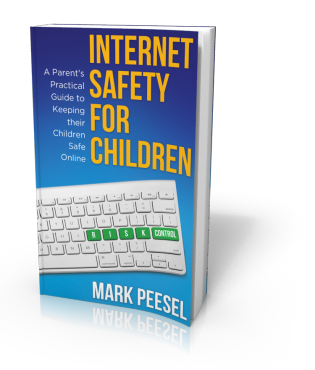 Internet Safety for Children:
A Parent's Practical Guide to Keeping their Children Safe Online
4.5 Stars on Amazon!

4.0 out of 5 stars - Helpful information
I am teaching a class for our school district community education program and this information was very helpful. Thank you!

5.0 out of 5 stars - Crucial information all in once place!
I've been looking for a book to give me all the information, tips, and helpful strategies on keeping my children safe on the Internet. I have a 5 year old who has known how to navigate my iPad and iPhone for 2 years now. This is a must have book for anyone with children.

5.0 out of 5 stars - A Good Read for Parents and their Kids
This book contains stories and sections that can be shared between a parent and their child or children. It's such an important topic and the author takes an honest and easily approachable way to share this information.

4.0 out of 5 stars - Computer Tech Wisdom Made Simple
A very approachable guide for parenting in a connected world. Thorough but not overwhelming. An easy enjoyable educational read. I'm pretty tech-savvy, but I learned quite a bit, especially about parenting!